my goal is building better pathways
to health and healing
bio
I offer one-on-one and group mentoring to practitioners pursuing board certification in neurofeedback through the Biofeedback Certification International Alliance (bcia.org). I have 15 years experience with neurofeedback in my practice, having attended over 30 neurofeedback, EEG and QEEG continuing education lectures and training courses since 2004. I earned my Master's Degree (MEd, EdS) in Mental Health Counseling from the University of Virginia in 2007 and became a Licensed Professional Counselor (LPC) in Virginia in 2009. I am co-founder of the Virginia Center for Neurofeedback, Attachment & Trauma.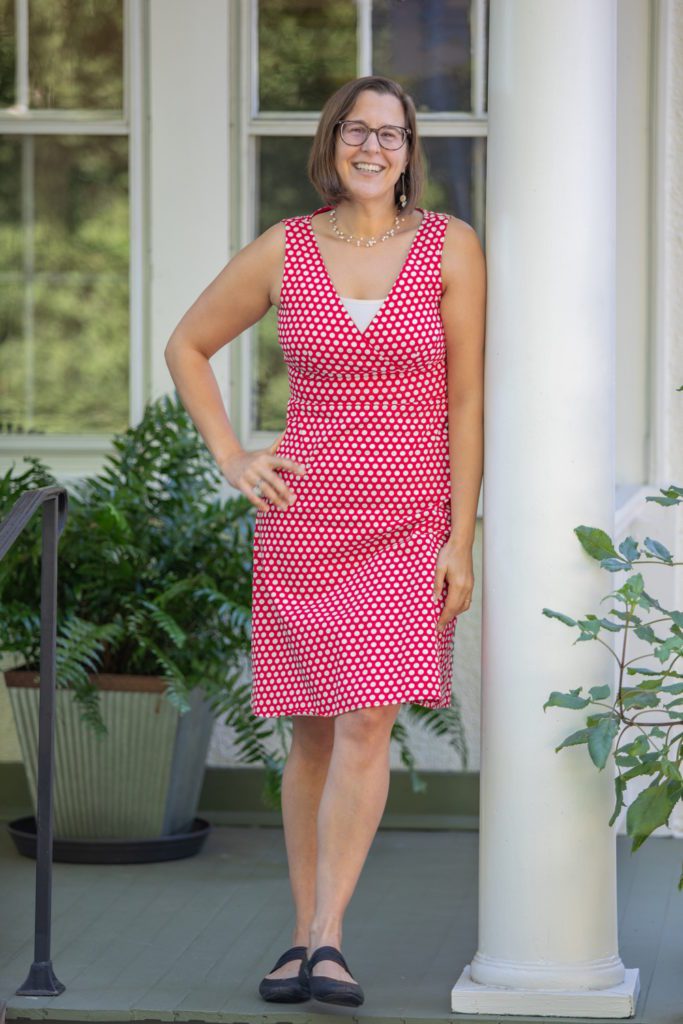 I began studying Quantitative Electroencephalography (QEEG) in 2012 with Jay Gunkelman and learned from him up to his retirement in 2019.
I currently work closely with Dr. Ron Swatzyna of Clinical Neuroanalytics, and in the past have done one-on-one mentoring with many other leaders in the fields of neurofeedback and QEEG.
In my capacity as a board member and past-president of the Mid-Atlantic Biofeedback Society, and through my professional relationships, I enjoy supporting other practitioners in developing or expanding their clinical application of neurofeedback. I have been mentoring other clinicians in various capacities since 2012. I have served as an approved supervisor for clinical interns and residents for licensure as mental health counselors in Virginia, and I was a Site Adjunct Instructor for Old Dominion University's Human Services Bachelor's internship program capstone course for five years.
In addition to studying psychology in undergraduate school, I studied graphic design and fine arts and still enjoy expressing myself through creative and artistic outlets. I am also interested in esoteric and metaphysical studies, yoga and holistic health. I enjoy reading (my favorite genres are fantasy and memoirs) and playing geeky board games with friends.
Electric Brain
How the New Science of Brainwaves Reads Minds, Tells Us How We Learn, and Helps Us Change for the Better
by R. Douglas Fields, PhD

World-renowned neuroscientist and author R. Douglas Fields features Jessica and her clinic in his new book, out in February 2020, that explores brain waves from their discovery to the latest science. The following is an excerpt from the book:
As the name suggests, autistic individuals, can experience a wide range of levels of difficulty as a result of their differences. In Joey's case, even minor changes in routine or in his surroundings overwhelmed and upset him…

But after a practitioner named Jessica Eure treated Joey, who is now eight-years old, things changed dramatically. Joey's mother was so elated, she eagerly agreed to share Joey's experience. "Normally she can only complete one or two chores in a given day because if she does more he decompensates and is overwhelmed," Eure told me, reading from her notes on the changes reported by Joey's mother post- treatment. "Today they went all over the place. He got a haircut at a new salon. He tried new foods at a restaurant. She popped into a new store and bought some clothes. They went to the post office and the grocery store. Her husband recently took Joey to a movie, and to the mall for lunch."

"This has never happened before," Joey's mother told Eure. "He's doing great and he's so happy . . . there are more changes that I'm forgetting—there have been so many firsts."

Joey was not treated with a new drug. His transformation did not come from a novel form of psychotherapy or behavioral modification. Instead, Jessica Eure, and her colleague Robin Bernhard, treated Joey with a new and revolutionary approach … neurofeedback.
Sign up to receive periodic emails about neurofeedback and my mentoring program.